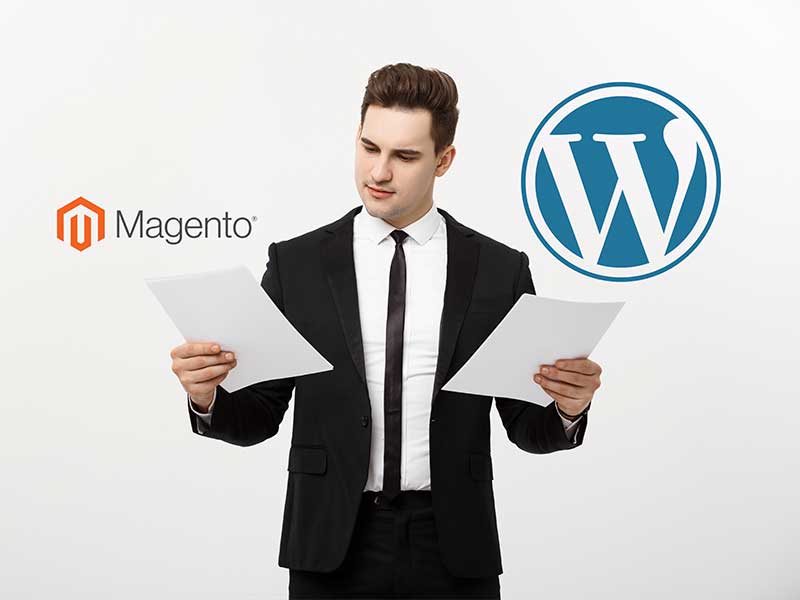 Regarding CMS for online storefront development, Magento and WordPress are popular options. Both have their uses and limitations, and picking one over the other for your website will depend on its specific needs. This article will do a quick Magento vs WordPress comparison and help you pick the right one for your needs.
What is Magento?
Magento is an open-source e-commerce platform that can support basic and complex websites. It was made to cater to the requirements of large internet stores. To facilitate online stores' management, it offers enterprises a wide range of services and tools. Examples of these functions are product management, stock management, order management, and advertising tools.
Some of the advantages of using Magento are as follows.
Scalability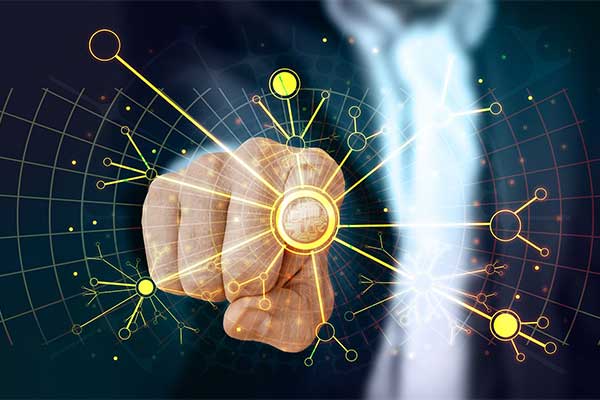 As a highly scalable platform, Magento is a great fit for complex e-commerce sites that serve many users and sell various items. In doing so, it provides companies with access to a wide range of features and tools that can enhance the effectiveness with which they manage their online stores.
2. Customizability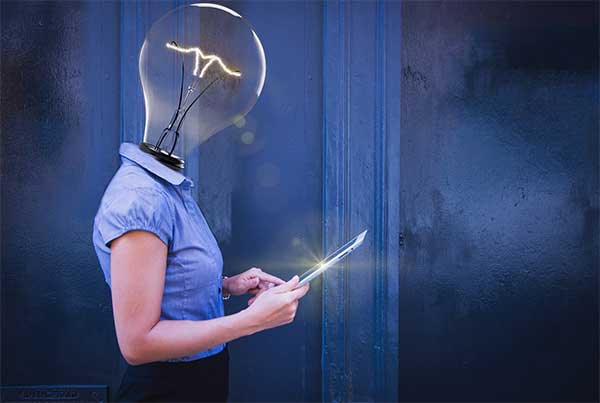 Because of Magento's flexibility, businesses can create unique and personalized online stores. It offers a robust foundation for creating custom applications and a library of premade designs to get you started quickly.
3. Security
Magento is a safe platform because it offers multiple safeguards to protect users from potential cyber threats. A few examples of these characteristics are the ability to identify fraudulent behavior, the safe handling of financial transactions, and the observance of all applicable regulations.
Visit: vitals of ecommerce website development
SEO options
Magento offers SEO tools and plugins to help businesses optimize their online stores for search engines. These tools and plugins cover a variety of ground, including keyword research, meta tag development, and URL structure.
Performance
Magento is optimized for speed, so it can quickly handle large amounts of data and provides fast page loads. Not only that, but it also offers multiple caching options for maximum speed.
If these points convince you to go for Magento and you want to start deploying your site on Magento, consider contacting the best web design company in India.
What is WordPress?
WordPress is a popular CMS that is used regularly in the creation of websites and the publishing of blogs. WordPress may not have been created specifically for online stores, but it does offer several useful add-ons that may be used to facilitate the process. Some of the many benefits of employing
WordPress for commercial purposes online are as follows:
1. User-friendliness
WordPress is a content management system that prioritizes ease of use and quick learning curves. It gives companies access to a large library of plugins and themes that can facilitate the creation of an online store quickly.
2. Customizability
WordPress's flexibility and the availability of several plugins and themes allow you to give your site a one-of-a-kind design.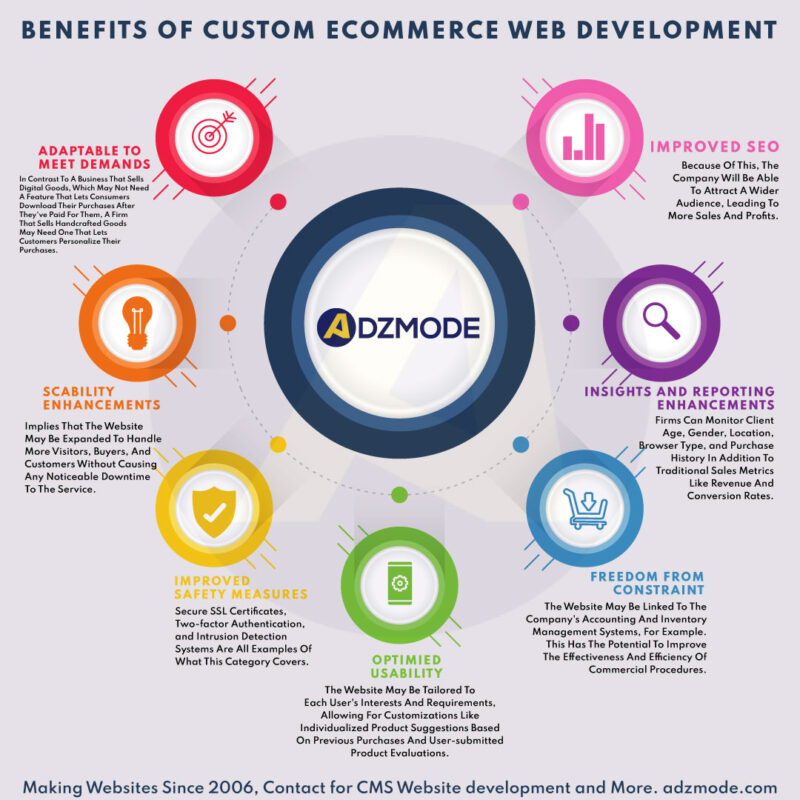 3. SEO options
WordPress offers numerous SEO tools and plugins to help businesses improve their online shops' visibility in search engines. Keyword analysis, meta tags, and a well-organized URL are just some of the features that may be improved with the help of these plugins and extensions.
4. Cost
WordPress has the potential to be less expensive than Magento because of the abundance of free plugins and themes it offers. Businesses may need to spend money on premium plugins or development services to launch a fully-featured e-commerce website.
Visit: tips to build successful website
5. Integration
WordPress can easily connect to other systems, such as those for social media, email marketing, and online stores.
Considering these points, if you feel WordPress is the right choice, consider taking the services of the most professional web development company in India.
Contrasting Magento and WordPress
Each website has its own set of needs, and those needs should guide the decision between Magento and WordPress. There are positives and negatives to using either platform. Here are some factors to think about while choosing between Magento and WordPress for your online store: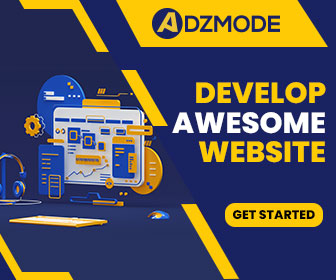 Magento may be the finest option if you manage a large and complex e-commerce website catering to various products and customers. WordPress is probably the better choice if you own a smaller online shop with fewer customers and fewer products than typical.
Magento is a great option if you need a highly customizable e-commerce solution. WordPress is a great option if you need an easy-to-use platform with a user-friendly interface.
If you have more money, Magento could be a better alternative because it has more options for operating complex online stores. The Magento website is where you'll find these options and resources. With its many available plugins (many of which are free of charge), WordPress may be the ideal option if your budget is limited.
Visit: why digital marketing for startups
Summing Up
As we discussed the various points of adopting Magento vs WordPress, you can choose either one based on your website's complexity, the customization needs, and your budget.
Why Adzmode for Your Web Development Project? 
1000+ Projects Delivered
More than 800 happy clients across the globe
Managing Website Development Since 2006
Expert Content Writers
Founded by team of IIT Delhi Certified Digital Marketers
100% Transparency in Operations and Ad Budgets.
Share Your Project Requirements With Us